Sompo no Ie Seijo-Minami

Ai Haruda

Senior Director, Licensed Caregiver
We wanted to provide a greater variety of recreational opportunities at our caregiving facility, so we reached out to the local ward office to request some volunteers. But months after putting our request in, they still hadn't been able to arrange any. That's when we learned about Sketter, and we were eager to try it out. We didn't expect much from it, but it was as easy as getting on a social media site—and we were amazed that we immediately got a response.
When you post a request on Sketter, you get volunteers with all kinds of different talents and skills. The result is a recreational and activity program that's far more extensive than what you could do with facility staff alone—and our clients love it, too. Some Sketter volunteers will come out to play board games like go or shogi with the residents, so we've been able to meet needs that are quite individual as well.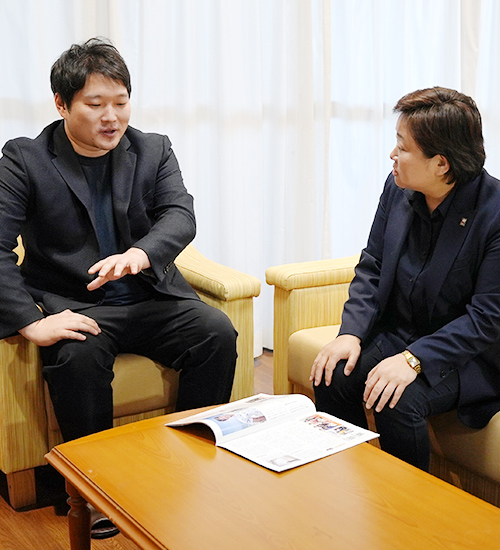 Sketter volunteers have already provided a variety of recreational activities for our residents, including things like reading aloud and traditional Japanese dance.
This not only allows our clients to interact with people from the community, but also has the benefit of making community members aware of our facility. I also like that Sketter allows you to review the personal profiles of volunteers before having them come out. Many of them already work in the medical or social services fields, which provides a wonderful feeling of confidence when requesting them.
Looking for caregivers typically involves hiring a referral service, which is quite expensive. I'd like to use the list of registered Sketter volunteers as a resource for hiring paid volunteers in the future. It would be great if people who have had caregiving experiences could work as interns and ultimately come on board as full-time caregiving staff. Having a system like that would be a wonderful way to take advantage of the Sketter service.