Laviere Kawasaki

Hideto Hirogawa

Senior Director, Licensed Caregiver
Traditionally, caregiving facilities depend entirely on human labor to track client excretion patterns. This takes time and manhours, and relies heavily on knowledge and experience. In most cases, there's no way to do it for every client in the facility.
That's why we were hoping to find a way to standardize, automate, and streamline excretion pattern tracking for a larger number of residents while checking the accuracy of tracking done by our personnel.
When we first learned about Helppad, we were skeptical about its ability to really detect excretion patterns—though we did think the technology would help us reduce the burden of excretion-related caregiving tasks. We figured we might as well give it a try, knowing that we'd be fine even if the on-site testing only resulted in alleviating some of our staff workload.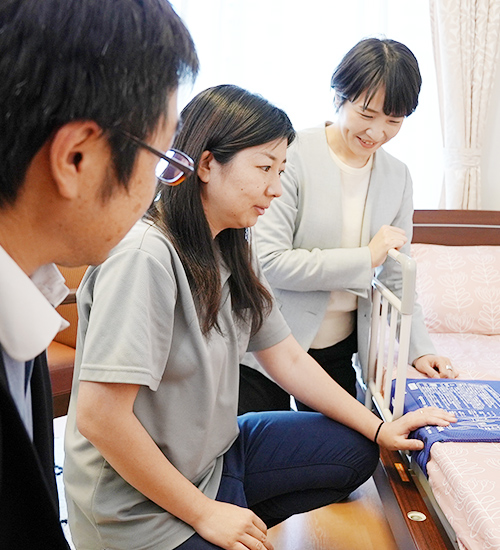 When we actually used it, we discovered that our human-powered tracking system for excretion patterns (which we weren't sure was accurate) was in fact on the mark, since the Helppad also produced the same results. It gave our staff members confidence to know that their assessments were correct. It also allowed us to track the excretion patterns of residents whose habits we didn't yet know, decreasing the number of interventions and time spent, as well as reducing needless changes and leaks.
Our current assessments require checking the contents of the pad every hour and recording the results—so using Helppad definitely eases the burden on caregiving staff—but I get the sense that it also gives our residents a greater sense of privacy.
We're currently using the technology with clients who spend a great deal of time in bed, but if we could expand that to more of our residents, I think we'd be able to take even better advantage of it at our facilities.